Senior Product Designer, UX Researcher, Lead UX, BA, PA, PM, PO, Devs
Figma, Trello, JIRA, Sharepoint, Powerpoint, Jamboard
I was brought onboard as a Senior Product Designer to design a CRM system for a recruitment company.
Working remotely with a large team in an Agile environment to produce wireframes and designs
for the wider team.
The existing system was slow, disjointed, outdated, and laborious to learn. Our task was to create a modern system, that was quick to perform tasks, easy to learn, and reliable to operate. As well as being responsive and accessible.

Our UX Researcher interviewed SMEs and End Users to gather requirements and pain points from the existing system. We then used card sorting to help decide which feature was included in the first MVP.

I created User Journeys to help identify functional elements, and pages required.

I sketched Low Fidelity wireframes to quickly validate concepts, and to share with the wider team to receive rapid feedback.

I used Figma to create High Fidelity wireframes to help understand functionality in more detail, these were shared with the stake holders to gather feedback.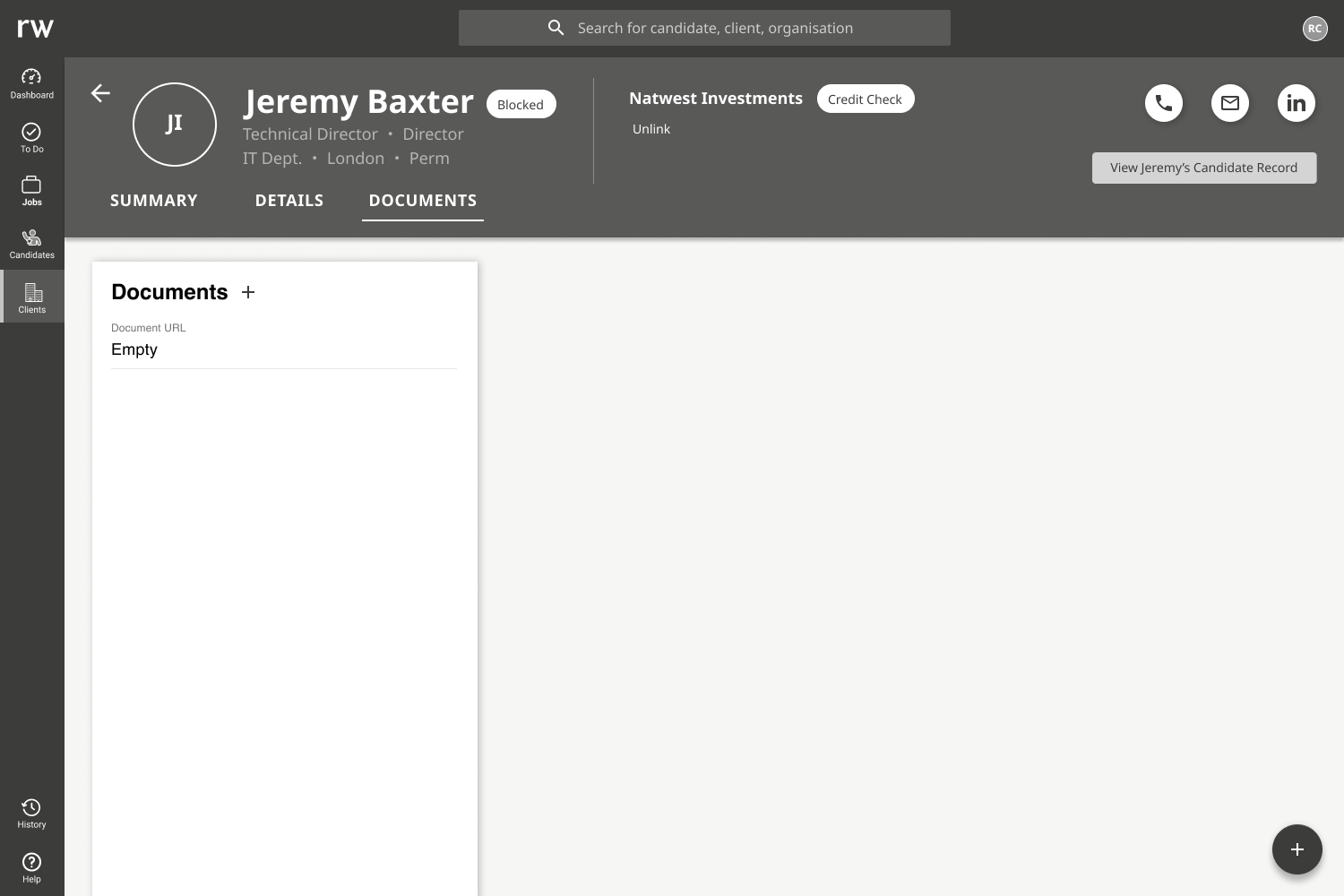 Using Figma and our Design System, I designed full pixel perfect Visual Designs of every page, and every page state to be approved by the project stakeholders and to help brief the developers.

Using Figma to link up my designs into a clicable prototype to allow end users to test and validate the pages.

We used the prototypes to test the designs with the Stakeholders and the End-Users. Encouraging them to leave comments within the prototype.

As per Agile methodologies, when the sprint was completed, the team got together and discussed what went well, what could have been done better. We endeavoured to implement any improvements to the next sprint.
✅
I helped Stakeholder understand my concepts
✅ I worked closely with developers to understand my designs
✅ Produced designs based off of User Research
✅
I designed a product that was more visualy appealing than the original
✅
I designed a product that solved all the painpoints in the current system
✅
I designed a product that was quicker and more logical to use